Hi everyone
Perhaps you've seen our video for our new song "DOWN" -
http://www.youtube.com/watch?v=mX7elQ6s2Vk
.
As you might know it's made entirely of animated GIFs. If you don't know what an animated GIF is - it's one of these -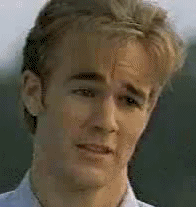 We've come up with a way that you can have your very own Summer Camp animated GIF to share on your own Tumblr page or blog.
Here's what you need to do:
1. On your Facebook wall, post a photo of your favorite Halloween costume (your own or a photo you've found, either is great), and/or a bit of text about your favorite Halloween memory or story.
2. Tag our Facebook Page (
facebook.com/summercampmusic
) and put a link to the 'Down' video.
3. Email us at
summercamphalloween@gmail.com
with a link to your Tumblr page / blog and your Facebook Page/post.
We'll pick our 50 favorites and send you the GIFs on Halloween. You can then share them with the world. Email us the link to your post with the GIF so we can put them all in one place!
Thanks all
XX SC